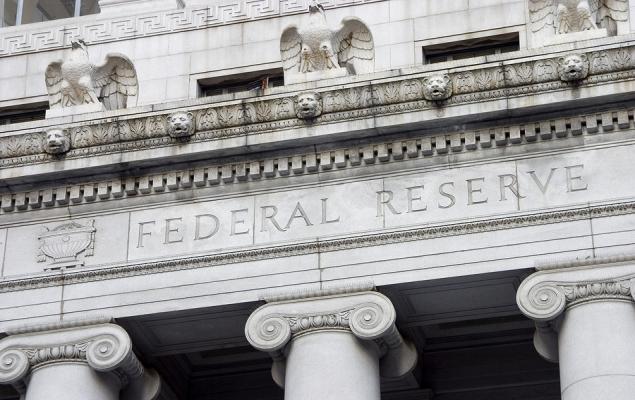 5 bank stocks to buy as Fed signals faster rate hikes – January 6, 2022
Yesterday, the minutes of the Federal Reserve's December meeting were released. This showed that Fed officials are very concerned about "high inflation levels" and the tighter job market. Officials are poised to become more aggressive to scale back ultra-relaxed monetary policies, which were introduced in March 2020 to prop up the U.S. economy against the COVID-19 downturn.
This will result in an increase in interest rates faster than expected and a reduction in the size of the balance sheet "soon after you start raising the federal funds rate." According to data from the CME FedWatch Tool, there is currently almost a 70% chance that the Fed will raise interest rates by 25 basis points in March.
Thriving in an environment of higher interest rates, banks should remain in the spotlight. Therefore, we have chosen – Comerica Incorporated (CMA – Free report), Fifth Third Bancorp (FITB – Free report), Wells Fargo & Company (WFC – Free report), East West Bancorp, Inc. (EWBC – Free report) and Western Alliance Bancorporation (WAL – Free Report) – as these will benefit from the Fed's hawkish stance.
Following indications that the Fed will reduce its presence in long-term bond markets, the 10-year Treasury yield has reached its highest level since April 2021. The central bank has about $ 8.8 trillion on its balance sheet. Most of this was amassed during the pandemic in order to keep financial markets stable and to maintain interest rates over the long term.
In addition, the outlook for a rate hike has pulled yields on 2-year Treasuries, which are extremely sensitive to changes in Fed policy, jump to their highest level since March 2020.
These factors, along with the Fed's plan to speed up its reduction in bond purchases, make it clear that the US economy has emerged from the pandemic-era downturn and is expected to continue to grow this year and beyond despite several concerns such as supply chain bottlenecks and the emergence of new COVID-19 variants.
Here's how banks can win
Since March 2020, banks have been witnessing a contraction in the net interest margin (NIM) due to the Fed's accommodative monetary policy and near zero interest rates. So, faster than expected interest rate hikes will come as a respite for banks and improve margins and net interest income (NII), which is a significant portion of income.
In addition, the steepening of the yield curve (the difference between short and long term interest rates), robust economic growth and a gradual increase in credit demand are expected to boost margins and NII. Banks are taking initiatives to restructure their operations in order to diversify their footprint and revenue base. Efforts to focus more on non-interest income should support bank turnover growth.
Our top five picks
On the basis of these favorable developments, investing in bank stocks will be very profitable in the future. Shortlisted banks have seen a positive revision to earnings estimates of at least 1% for 2022 in the past four weeks. In addition, these banks recovered by more than 50% last year.
All five banks have a market capitalization of at least $ 10 billion and currently carry a Zacks Rank # 2 (Buy). You can see The full list of Zacks # 1 Rank (Strong Buy) stocks today here.
Performances in 2021
Image source: Zacks Investment Research
Based in Dallas, Texas, Comerica provides banking and financial services in three main geographic markets: Texas, California, Michigan, Arizona and Florida. The company, which has a market capitalization of $ 12.1 billion, has operations in many other US states, as well as Canada and Mexico.
Comerica's emphasis on improving operational efficiency led to the introduction of GEAR Up initiatives in mid-2016. Since the implementation of this initiative, the bank has consolidated several banking centers, significantly reduced pension expenses and laid off a number of employees. These efforts have resulted in an improvement in the efficiency ratio and return on equity over time.
Comerica remains focused on the revenue growth strategy. With a gradual recovery of loan commitments, a strong loan pipeline and strong economic growth, the Company's loan balance is expected to continue to improve, fueling the growth of NII.
A manageable level of debt, superior long-term credit ratings, a strong balance sheet and impressive credit standing are other catalysts supporting Comerica. In addition, the company's capital deployment activities are encouraging and sustainable.
In 2021, the CMA gained 55.7%. Zacks' consensus estimate for 2022 earnings has been revised up 6.1% in the past 30 days.
With assets of $ 208 billion, HO-based Cincinnati Fifth Third Bancorp operates 1,110 full-service banking centers in 11 states in the Midwestern and Southeastern regions of the United States.
FITB's efforts to broaden the non-interest income base over the years through strategic partnerships and acquisitions in various industries such as healthcare (including the acquisition of Coker Capital in 2020 and the Provide buyout in August 2021) will support vertical markets and results in revenue growth, expense savings as well as operational excellence.
The company remains focused on optimizing branches to strengthen its presence in high growth markets. Fifth Third Bancorp is reallocating its branch network to improve its presence in the Southeast and reduce its presence in the Midwest. Along with this, nearly 25 branch openings are targeted each year through 2025. It is also on track to close an additional 42 branches in the first quarter of 2022 (mostly in the Midwest).
A strong balance sheet and superior long-term credit ratings from major rating agencies should continue to support the growth of the company. Additionally, Fifth Third Bancorp's sustainable capital deployments reflect a strong liquidity position and will continue to increase shareholder value.
Shares of FITB, which has a market capitalization of $ 31.8 billion, rose 58% in 2021. The company's earnings estimates for 2022 rose 1.2% in the north in the past four weeks .
Based in San Francisco Wells fargo is one of the largest financial services companies in the United States. WFC had more than $ 1.9 trillion in assets and $ 1.4 trillion in deposits as of September 30, 2021.
Wells Fargo continues to build on its deposit base, which has seen a five-year (2016-20) CAGR of nearly 2%, with a trend that continues into the first nine months of 2021. With the strong economic recovery and the resumption of business activities, the deposit balance is expected to continue to improve. This is likely to support WFC's liquidity position.
Wells Fargo's prudent expense management initiatives are supporting its finances. The company is focused on reducing its expense base by streamlining the organizational structure, closing branches and downsizing by optimizing operations and other back office teams.
Normalization of credit quality, a healthy balance sheet and investment grade credit ratings are other positive winds, which will continue to support Wells Fargo's finances. The company's impressive capital deployment plans are sustainable, thanks to strong earnings.
The stock, which has a market cap of $ 214.7 billion, rose 59% last year. Over the past month, WFC's earnings estimates for 2022 were revised up 4.7%.
Based in Pasadena, California, Bancorp East West serves as a financial bridge between the United States and China by providing various consumer and business banking services to the Asian-American community. EWBC operates in more than 120 locations in the United States and China.
East West Bancorp is focusing on its organic growth strategy. Although the company's NII, which is the main source of its revenue, declined in 2020, it registered a CAGR of 5.1% in the past four years (2017-2020). Momentum has also persisted in the first nine months of 2021. Improving loans and deposits should further support the NII.
East West Bancorp's capital deployment activities appear impressive. In January 2021, the company increased its quarterly dividend from 20% to 33 cents per share. EWBC has set up a share buyback plan. As of September 30, 2021, there was still $ 354.1 million in shares to be repurchased under the repurchase plan.
Growth in loans and deposits, a strong balance sheet and investment-grade credit ratings should continue to support East West Bancorp's finances. The stock, with a market cap of $ 11.7 billion, jumped 55.1% in 2021. EWBC's earnings estimates for 2022 have risen 1% in the past 30 days.
Western Alliance, based in Phoenix, AZ, offers a wide range of deposit, lending, cash management, international banking and online banking products and services. As of September 30, 2021, WAL had total assets of $ 48.3 billion, $ 34.6 billion in net loans held for investment and $ 45.3 million in total deposits.
Western Alliance has seen a steady improvement in its revenues. Over the past five years, revenue has registered a CAGR of 15.3%, with the uptrend continuing in the first three quarters of 2021. The increase in loan and deposit balances, efforts to to strengthen commission revenue streams and improving economy will boost revenue in the next quarters.
The company has also grown through strategic takeovers. In April, Western Alliance completed the previously announced acquisition of Aris Mortgage Holding Company, LLC for nearly $ 1.22 billion. The acquisition complements the company's domestic business operations and expands its mortgage-related offerings. This diversifies the composition of WAL's income by broadening sources of non-interest income.
WAL's capital deployment activities appear impressive. During the third quarter of 2021, the company increased its quarterly dividend from 40% to 35 cents per share. This was the first dividend increase for the company since it started paying the same amount from August 2019.
The stock, which has a market cap of $ 12.1 billion, jumped 79.6% last year. WAL's earnings estimates for 2022 were revised up 1.8% over the past month.