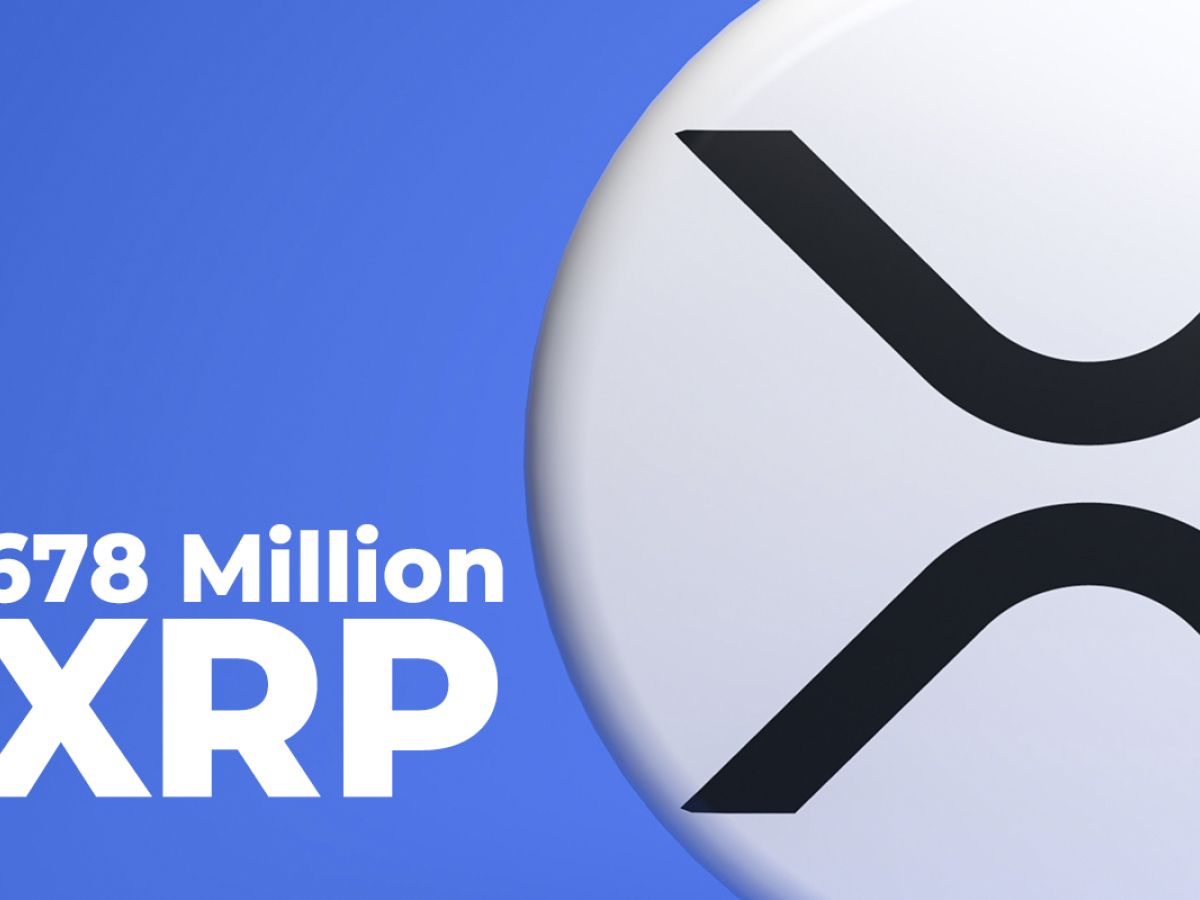 678 million XRP shoveled by Anon wallets, 256 million moved in a single block
Youri Molchan
Several large exchanges and anonymous wallets transferred nearly 680 million XRP; nearly half was moved in one piece
A staggering 678.5 million XRP tokens have been transferred by major crypto exchanges and anonymous digital wallets in the past 24 hours, according to data shared by Whale Alert, a blockchain platform that tracks large transactions from crypto.
A total of 256.2 million XRP was moved in a single transfer.
678.5 million XRP moved
According to the aforementioned crypto tracker, the equivalent of $360,739,666 in Ripple-affiliated cryptocurrency was moved through several addresses that Whale Alert tagged as belonging to large centralized crypto exchanges. Some of them, however, have been marked as unknown.
Among the exchanges that moved XRP tokens were Binance, FTX, Bittrex, Bitstamp, and BitGo.
These exchanges shoveled 422.3 million XRP. However, the largest amount of XRP that was moved in a single transaction totaled 256,234,246 coins. It was wired between wallets marked as anonymous.
🚨 🚨 🚨 🚨 🚨 🚨 🚨 🚨 🚨 🚨 256 234 246 #XRP ($133,169,213) transferred from unknown wallet to unknown wallethttps://t.co/mJCoKdvJXQ

— Whale Alert (@whale_alert) May 10, 2022
A Japanese car export company accepts XRP
As reported by U.Today earlier, Japan-based used car exporter "SBI Motor Japan" has started accepting top 10 cryptocurrencies XRP and Bitcoin as payment for exported used automobiles. The company is a subsidiary of financial giant SBI Group.
Crypto payments are processed by another subsidiary of the SBI Group, "SBI VC Trade", a crypto trading exchange.
"SBI Motor Japan" is currently focusing on the export of used cars to Africa, and in announcing the opening of an office in Tanzania, the first in the region.
SBI pointed out that the adoption of cryptocurrencies in Africa is broadly progressing.
XRP Price Movements
Meanwhile, the sixth-largest digital currency, XRP, is trading at $0.5242, posting a loss of almost 3% in the past 24 hours.
Overall, over the past month, XRP has fallen from $0.797 to the current price level, following the fall of Bitcoin.