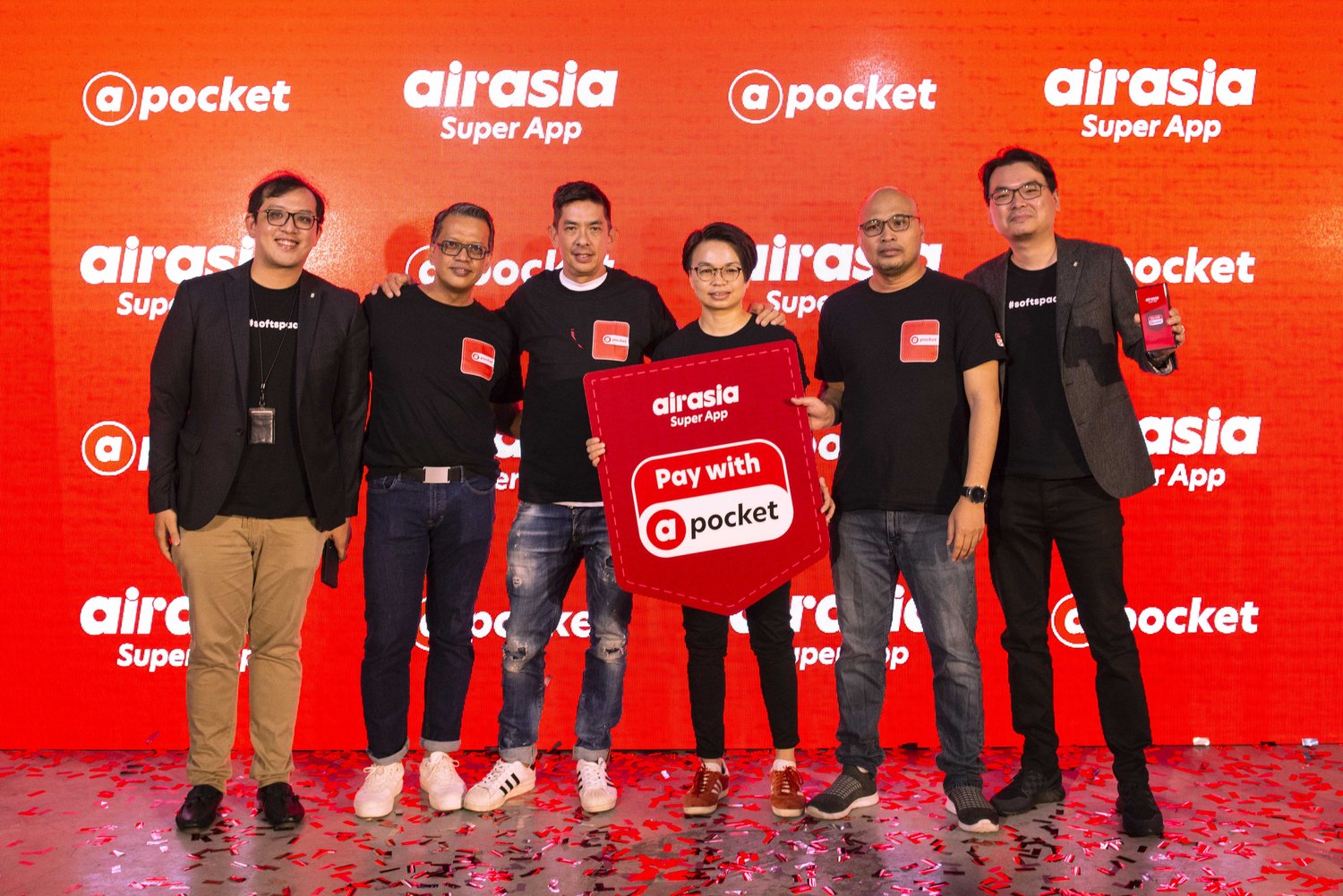 Airasia Super App launches closed-loop e-wallet platform
The airasia super app on Friday announced a brand new feature, the airasia pocket which is a closed-loop e-wallet (e-wallet) within the super app that allows users to recharge and make payments for all products and app services while being rewarded at the same time.
Airasia Super App said in a statement that airasia pocket users will be able to earn airasia points upon activation. Airasia pocket is currently available to all airasia Super App users in Malaysia in Ringgit Malaysia currency.
"As fintech and neobanks continue to reshape the financial landscape in Malaysia and ASEAN, airasia Super App continues to be an industry disruptor and is expanding its fintech services by launching airasia pocket, which allows users to our app to make payment for all products and services faster within the Super App ecosystem,
"This includes payments for flights and hotel reservations, as well as airasia food, airasia groceries, airasia xpress, or when booking a ride through airasia ride. This aligns with our fintech strategy to provide a seamless user experience and make online payments "invisible". By working with our partner Fasspay, users can have peace of mind as this new feature is fully secure, fully compliant and licensed by Bank Negara Malaysia," said Mohamad Hafidz Mohd Fadzil, Fintech Director of airasia Super App.
According to the release, two types of airasia pocket accounts are available – Lite and Pro. The Lite account is recommended for daily use with a wallet size limit of MYR 500 ($113.62), while the Pro account is designed for higher value trades with a wallet size of up to 4 MYR999 ($1135.93).
"This is the final step to close the loop for the entire airasia ecosystem, which will leverage the true superpower of the airasia super app. airasia pocket is the most accessible, fastest and more rewarding to pay for anything within the airasia ecosystem and will facilitate a better user experience.Having airasia pocket also provides greater insights into customer behavior which will help us deliver better value and quality services. best quality to all users of our apps," said Amanda Woo, CEO of airasia Super App.
airasia pocket features are developed by Fass Payment Solutions Sdn Bhd (Fasspay), a white label e-wallet player and an e-money provider licensed by the Central Bank of Malaysia. This platform is designed to enable its partners to build and innovate on Fasspay's comprehensive payment platform and offer various payment and financial services to their customers.
"We are honored to be a partner in airasia Super App's fintech journey and will continue to support its aspiration to grow regionally and globally. Fasspay's mission is to enable our partners, such as airasia Super App, to achieve their vision by using this wallet as a service to expand their financial services. This partnership is just the beginning for Fasspay, as our ultimate goal is to make this comprehensive payment platform available to other customers, large and small, around the world," said Chris Leong, CEO of Fasspay.
Currently, refills for airasia pocket are available through online banking (FPX), with more options to be added in the future.
The airasia super app is a unique travel, e-commerce and fintech platform offering consumers over 15 product and service lines through the super app as well as the airasia.com website.
Powered by data and technology, the airasia super app leverages its digital ecosystem of 51 million users and 40 million downloads to drive a personalized and seamless customer experience in the new digital era. Users can also engage in real-time conversations, join like-minded communities, play games, and more. From travel needs to everyday essentials, there's always something for everyone on the awesome airasia app.
Founded in 2012, Fasspay is a wholly owned subsidiary of SoftPOS player Soft Space Sdn Bhd (Soft Space), which acts as the merchant acquisition arm for partner banks. With over 30 financial institutions in 10 countries, Fasspay provides more than just mobile payment solutions.
As a non-bank e-money issuer regulated by Bank Negara Malaysia and a Visa Ready BIN sponsor, Fasspay is able to provide merchant partners with white-label e-wallet services and a white-label Visa prepaid card that serves as value added to their existing business solution.
Tony Fernandes plans US listings for AirAsia airline and super app – report