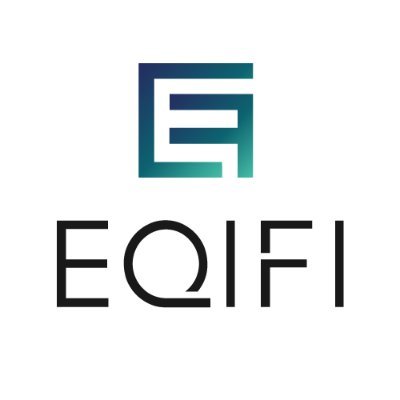 EQIFi partners with Shopping.io allowing users to shop with crypto on Amazon, Walmart and more
By Joy Dumasia
Today
$EQX token
Crypto
Crypto payments
EQIFi, a regulated global DeFi services platform backed by EQIBank, is integrating its $EQX token with the Shopping.io crypto-to-retail bridge. Through the integration, EQIFi users can use $EQX to purchase goods on some of the world's top e-commerce platforms, including Amazon, eBay, Walmart, and Home Depot.
Inflation in the United States reached 8.6% in May 2022, the highest rate since 1982 and, according to BBC News, one of the highest rates in the world today. This, in turn, has forced central banks to raise interest rates, leaving financiers scratching their heads trying to predict how long the current recession will last. Consumers have felt the brunt of this recession, and many are now looking for new and innovative ways to use their assets to optimize their financial situation and purchasing power.
EQIFi's partnership with Shopping.io gives users the ability to spend their $EQX staking rewards seamlessly while enjoying 7 days of free international shipping and 2% cashback on all orders for 30 days starting August 15. ERC-20 and BEP-20 versions of $EQX can be used as payment methods through Shopping.io's payment processor, ShoppingPay. Shopping.io currently processes orders from Amazon, eBay, Walmart, and Home Depot, although this list of merchants is growing with the launch of the Shopping.io web extension. The web extension will allow Shopping.io to collaborate with a plethora of new merchants, helping to expand $EQX's shopping capabilities to the farthest reaches of the web.
EQIFi makes DeFi as accessible as regular online banking, giving users a convenient platform integrating the widest range of financial services in the DeFi space. Backed by a licensed bank, the platform offers its clients the certainty and security that comes with the highest level of regulatory compliance. EQIFi's relationship with EQIBank also makes it one of the most efficient gateways between DeFi and traditional finance, offering its users a simplified crypto/fiat on/off ramp for better control of their finances.
"The EQX token has been the backbone of our platform, and with this partnership now it is part of something even bigger," says Brad Yasar, CEO of EQIFi. "We're giving our users the ability to grow their money through DeFi, and now they can actually spend it at the best retailers in the world, who don't even officially accept crypto."
"This collaboration with EQIFi brings us closer to our vision of a future where people have the ability to buy anything with everything," says Arbel Arif, founder and CEO of Shopping.io. "It's time to free up traditional means of payment! Consumers deserve the freedom to spend their money as they see fit. Shopping.io is committed to helping them do just that.
Previous post
India's top BFSI experts unite to reshape India's banking landscape at #TresconBFSI
Read more