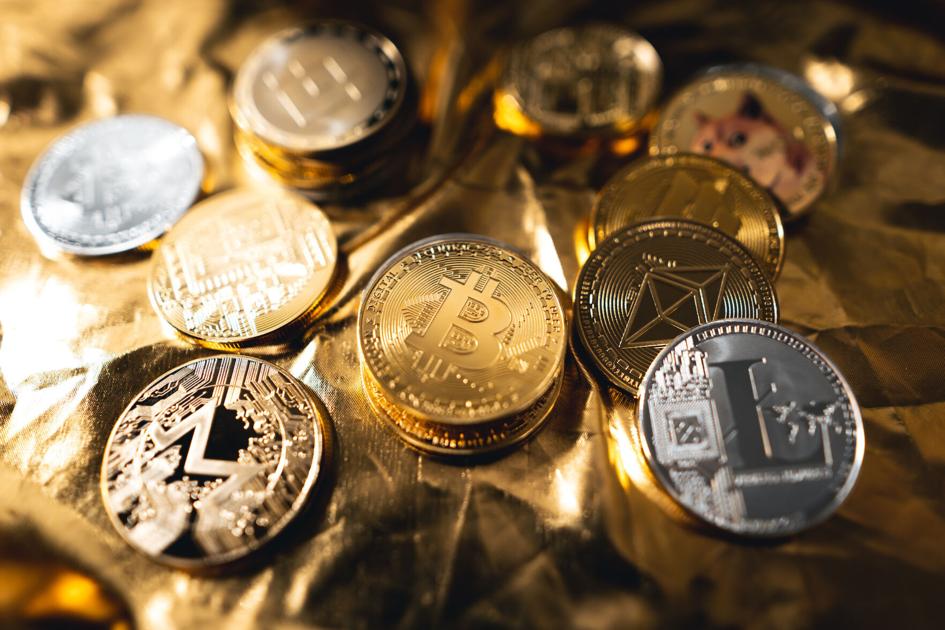 How 2 Franchises Use Cryptocurrency | Franchise News
Businesses are adopting cryptocurrency at a rapid pace. Tesla, the world's most valuable automaker, bought more than $ 1 billion worth of Bitcoin in February 2021, and according to CEO Elon Musk's Twitter account, the company still owns most of it. Square, a leading digital payment processor, has disclosed Securities and Exchange Commission documents indicating that it has spent more than $ 200 million to buy cryptocurrency. Even Lush, a cosmetics company, allows customers to purchase their products with cryptocurrency on their website.
Franchises are also getting into the cryptocurrency game. College HUNKS Hauling Junk, the moving and garbage removal franchise started by a pair of college buddies, recently announced that it will accept cryptocurrency as payment for the franchise fee. And Rooter-Man, a sewer and pipe cleaning franchise, has announced that it is building a platform to allow customers to pay its franchisees using cryptocurrencies.
Nick Friedman, CEO and Co-Founder of College HUNKS, said he sees the use of cryptocurrency as "going the way" of their core values, which involve being "tech-friendly". The company is used to trading alternative assets. Twelve years ago, the first College HUNKS 'zee paid off its franchise fees with a piece of land it inherited in Florida. Ten years later, Friedman said, this franchisee was ready to move on and asked the founders to buy it back using Ethereum, another cryptocurrency network.
"Based on that request, we did some investigations," Friedman said, and they "realized that this was tantamount to transferring dollars into Ethereum and transferring them to his account," a straightforward process. At the time of payment, the cryptocurrency was near an all-time high of $ 900, Friedman said. A few months later, it fell back to almost $ 300. "I don't know if he sold it or not," he said. "I hope he didn't." As of October 18, Ethereum is trading around $ 3,750.
College HUNKS takes an equally straightforward approach to accepting cryptocurrency payments. "We have a Coinbase account," Friedman said, and if a 'zee ever decides to pay with cryptocurrency, he said the company would just send the franchisee their wallet address and wait for the tokens to transfer.
The company will only accept two cryptocurrencies: Bitcoin and Ethereum. Friedman said both have "withstood the tests of various experts" and have a stronger business use case than many other cryptocurrencies. Bitcoin, the original cryptocurrency, launched in 2009, while Ethereum was launched in 2014. They are by far the largest cryptocurrencies by market cap, and their combined value represents 62% of the overall market for cryptocurrencies, according to data from CoinGecko.
"To me, that's like saying we accept franchise fees in Canadian dollars," Friedman said, referring to the process for accepting payments. He has said so far that no one has paid a franchise fee using the cryptocurrency, but "if and when" they do, he expects College HUNKS to keep the cryptocurrency. He is a strong believer in diversification and sees potential in exposing the company to the cryptocurrency market.
Friedman clarified that other than accepting payments, College HUNKS does not actively buy cryptocurrency. And although he holds cryptocurrency in his wallet, he said he was not a "crypto guy."
Why would someone spend their cryptocurrency?
Unlike more conventional currencies, cryptocurrencies are volatile and subject to massive price fluctuations. For the two largest cryptocurrencies, the volatility balance has been extremely positive. The price of bitcoin has increased exponentially from an initial value of nothing to over $ 60,000 as of October 18. And the price of ethereum, initially sold at an effective rate of $ 0.30 per token, has risen more than 1 million percent since its pre-2014. -to sell.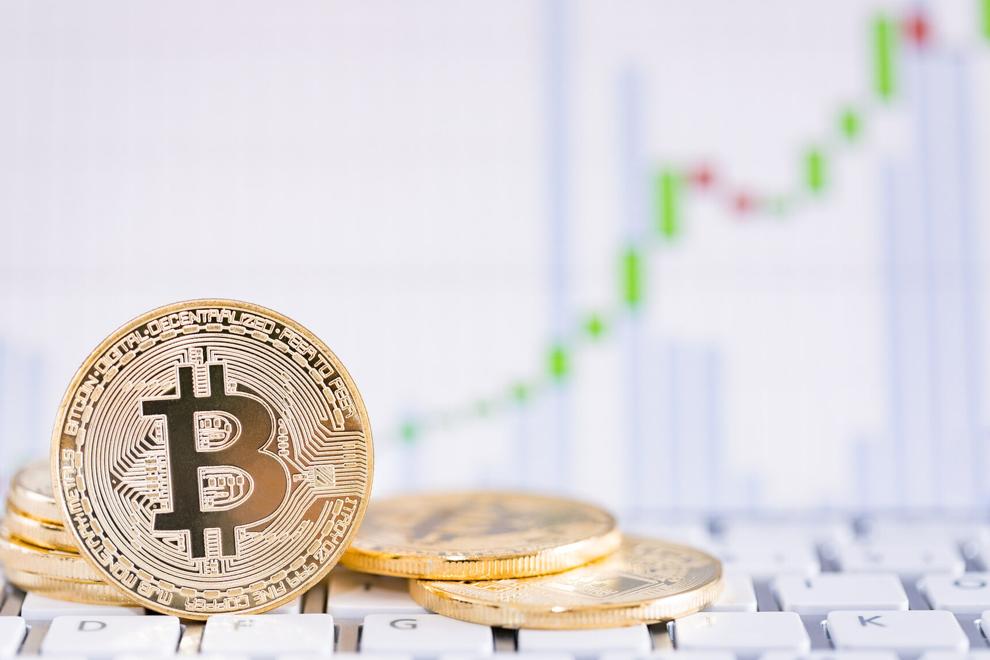 While the cryptocurrency's history of massive price appreciation may make it an attractive asset to hold, it makes it an equally unattractive asset to spend. Suppose you decide to buy pizza using cryptocurrency. If you exchange your cryptocurrency for pizza and the price of the cryptocurrency doubles the next day, you have effectively paid double for the pizza.
Incidentally, the first commercial transaction using cryptocurrency involved exchanging bitcoins for pizza. In May 2010, Laszlo Haneycz, one of the first Bitcoin developers and miners, struck a deal with another miner to exchange 10,000 Bitcoins for two Papa John's pizzas. According to Bitcoin Magazine, the coins were worth around $ 41 at the time. At today's prices, those 10,000 bitcoins would be worth more than half a billion dollars. It's an expensive pair of pizzas.
Friedman acknowledged that it might be difficult to convince the crypto-rich to spend their cryptocurrency, but nonetheless said he believed there was an opportunity to sell them franchises and that he was discussing that opportunity. with franchise brokers. "My comment to the brokers is, 'look, that might be a good hunting ground to talk about franchise ownership, corporate ownership," he said.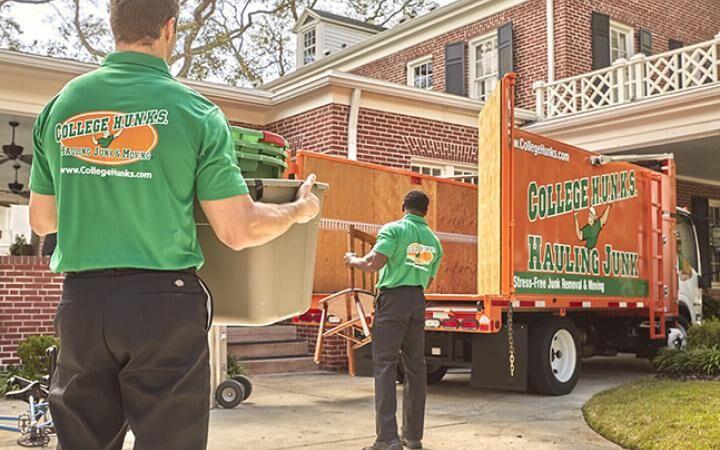 To that end, Friedman said that HUNKS College franchises are capable of being run "half-absent" and that many of its "zees" are first-time business owners. It should be noted that franchises and pizza are very different purchases. Unlike pizza, franchises can be viewed as an asset and can appreciate or generate profits. If you buy a franchise with cryptocurrency and a year later the price goes up, you can still find yourself in the dark.
Rooter-Man explores the future
Donald MacDonald, founder and CEO of Rooter-Man, shares Friedman's belief that accepting cryptocurrency is a logical step for a company at the cutting edge of technology. "We are exploring the future," he said of the company's decision to allow customers to pay using cryptocurrency, and "we are at the cutting edge of technology," he said. he added.
This is not where you would expect to find the venerable franchise, which is still run by the founder, now 80, and still uses an old pricing structure in which the 'zees pay a lump sum based. on the population of their territory. But MacDonald said the company quickly went online, which helped the brand grow nationwide from 2000, and the company has a strong web presence. He believes cryptocurrency will power the next generation of computer technology, and he also intends to be ahead of this holiday.
Rooter-Man doesn't accept cryptocurrency yet, but MacDonald said the company is partnering with MyCryptoCheckout, a payment processor, to create a pilot program. "It's like processing credit cards, except it's for crypto," he said. Acceptance of the cryptocurrency will be optional for franchisees, and the company only intends to accept a few select cryptocurrencies, although it has yet to decide which ones.
Unlike College HUNKS, MacDonald said Rooter-Man Zees will not hold cryptocurrency. A key feature of the company's platform is that it quickly sells the cryptocurrency for US dollars, limiting the company's exposure to fluctuations in the cryptocurrency market. It's a safe bet that cryptocurrency will be used as money, not that its price will increase.
As it stands, it's not clear if anyone should ever buy anything using cryptocurrency. But to quote most financial advertisements, "past performance is no guarantee of future results." Haneycz and other early proponents of using Bitcoin as a currency got it wrong – for now – but it's unclear where it will go. Franchises such as Rooter-Man and College HUNKS are betting low risk that one day the cryptocurrency will live up to the 'currency' of its name and position themselves to benefit from it if and when it does.