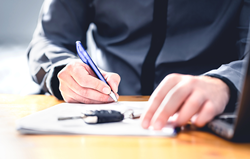 Mathews Hyundai offers online credit pre-approval for auto loans
MARION, Ohio (PRWEB)
November 29, 2021
Mathews Hyundai in Marion, Ohio, offers its customers fast online credit pre-approval for auto financing. The dealership also accommodates even customers with credit problems.
To apply for the auto loan, customers must complete a form available on the dealership's website. Buyers must provide the dealership with relevant personal information and information about their employment. They should also tell the dealership what type of vehicle they are looking for. Once all of this information has been released to the dealership, one of the finance team members will contact customers to move their application process forward.
The finance team will work with various banks and credit institutions to tailor a suitable loan package for clients. Buyers who have bad credit will also be offered easy payment options on their auto loans. In addition, buyers can trade in their old vehicle for a new one. They can also sell their old car at the dealership and use the money to offset the loan amount. Buyers are free to choose the vehicle they want from the dealership's new and used vehicle inventory.
Therefore, all interested parties are encouraged to visit Matthew Hyundai at 1793 Marion Mt. Gilead Road / Route 95, Marion, OH or call 833-331-0082 for more information. They can also visit the dealership at their convenience.
Share the article on social media or by email: