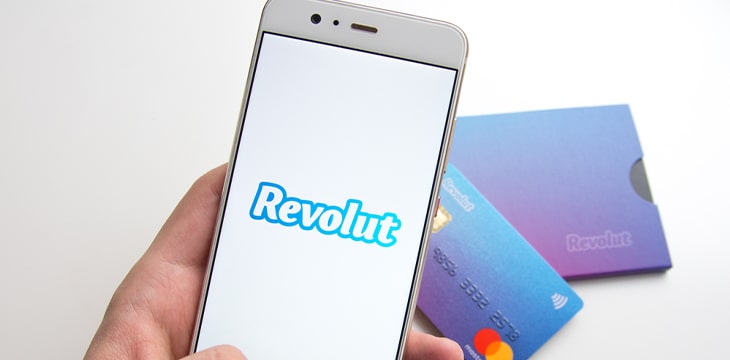 Neobank Revolut unicorn will offer digital assets across Europe
One of Europe's largest digital banking startups has now been licensed to provide digital asset services across the region.
Revolut has received the license from the Cyprus Securities Supervisory Authority and will now be able to serve 30 countries including France, Spain, Switzerland and Germany.
Revolut, which has 20 million users worldwide, including 17 million in Europe, has received clearance from the Cyprus Securities and Exchange Commission (CYSEC), allowing it to offer digital assets to its customers in the Space European economy (EEA). The EEA comprises 30 countries, stretching from Sweden and Finland in the north to Spain, Greece and Italy in the south.
However, the license does not apply to UK users, the company clarified in an interview with AltFi. The UK, where most Revolut users come from, will be served by a local subsidiary regulated by the Financial Conduct Authority (FCA).
The subsidiary is still on the FCA's Provisional Register, allowing it to offer services pending approval (or denial) of its license application.
CySEC's approval of Revolut is key as European countries adopt new digital asset regulations. Known as Markets in Crypto Assets or MiCA, the new legal framework strengthens regulations around digital currencies, aiming to better protect investors and root out scammers. It also seeks to curb industry money laundering in a region recently hit by some of the biggest money laundering scandals in history.
"We welcome EU-wide regulation and wholeheartedly endorse the clear intention of the European Parliament to support innovation while demanding strong customer protection measures to prevent any kind of abuse of market," commented a Revolut spokesperson. "By establishing a hub for our crypto operations in the EU, we recognize that CYSEC has a deep understanding of crypto and its efforts to be a leader in crypto regulation."
The Cypriot license comes on top of recent approvals from the Spanish central bank and the Monetary Authority of Singapore.
Recently, CoinGeek reported that Revolut has expanded its digital asset business and has seen a surge in hiring this year, even as nearly every other company in the industry freezes hiring or lays off staff.
But despite the rapid growth, questions remain about the structure of Revolut's digital asset buying service. As CoinGeek pointed out, when a user makes a purchase, they are simply asking the platform to buy a token, instructions which Revolut is free to refuse. According to its amended terms of service, losses that arise from its decision to ignore a request to buy or sell a token are not its problem.
Watch: The presentation of the BSV Global Blockchain Convention, New technologies, new futures for nations
New to Bitcoin? Discover CoinGeek bitcoin for beginners section, the ultimate resource guide to learn more about Bitcoin – as originally envisioned by Satoshi Nakamoto – and blockchain.