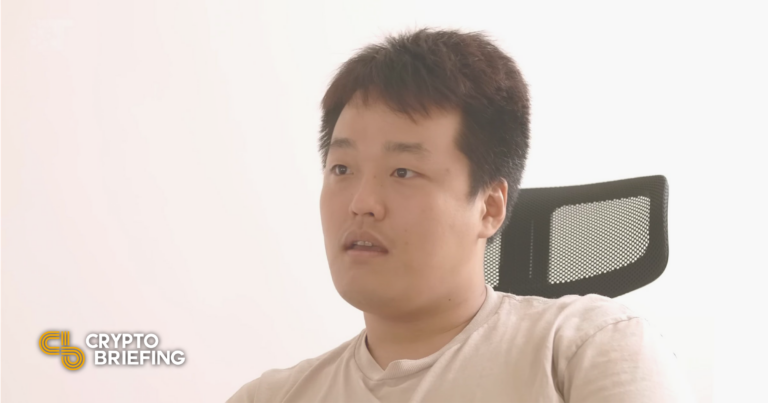 Terra dives as Do Kwon faces arrest in South Korea
Key points to remember
A Seoul court has issued an arrest warrant for Terra founder Do Kwon.
In response, the native LUNA token of the Terra blockchain crashed by over 33%. LUNC is also down more than 20%.
Kwon has previously said he intends to cooperate with law enforcement.
According to the prosecutor's office, the six people wanted by Terraform Labs currently reside in Singapore.
The manhunt begins for Do Kwon
The law finally catches up with Do Kwon.
A Wednesday report from a South Korean media outlet Chosun Ilbo has revealed that a Seoul court had issued arrest warrants for the Terra founder and five others. The warrants alleged that Kwon and his accomplices violated Korea's capital markets law, according to a text message from the prosecutor's office.
In response to the news, Terra 2.0, the blockchain that Kwon's Terraform Labs company launched after the original Terra blockchain collapsed, took a big hit. The network's native LUNA token has fallen over 33% since the news broke.
Strangely, LUNA experienced a substantial price hike on September 9th. The token soared more than 300% in one day to hit a local high of $7.65 after trading in a tight range between $1.50 and $2.50 for several weeks. After today's dump, LUNA is currently trading at around $2.79, down 63% from its recent high.
Kwon's arrest warrant comes after the widely documented collapse of the Terra blockchain in May. After briefly becoming the fifth-largest cryptocurrency by market capitalization, the blockchain ecosystem imploded as investors lost faith in the network's UST stablecoin's dollar peg. Since UST was not backed by real dollars and held its value through an algorithmic relationship with LUNA, the loss of trust led to a death spiral that caused the price of LUNA and LUNA to plummet. UST to fractions of a penny, wiping out over $40 billion. valuable. LUNA was renamed LUNC (Luna Classic) when Terra 2.0 launched, and it took a 21.8% hit on today's news, trading at around $0.00028 at press time.
Terra's collapse has triggered investigations by the U.S. Securities and Exchange Commission, Korean regulators, as well as several class action lawsuits. US Treasury Secretary Janet Yellen also referenced the incident in a recent speech calling for increased regulation of stablecoins.
In July, South Korean officials raided at least seven cryptocurrency exchanges in investigations into Terraform Labs. Several lawsuits also claim that Kwon and his company defrauded investors and accused the company of running a Ponzi scheme.
In an interview with a crypto media startup Change last month, Kwon said he intended to cooperate with law enforcement when the time came. However, according to the Seoul Prosecutor's Office, Kwon and his associates currently reside in Singapore.
Disclosure: At the time of writing this article, the author owned ETH, BTC, and several other cryptocurrencies.