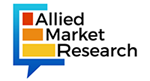 The open banking market in Europe is expected to reach $48.30 billion
Portland, OR, June 23, 2022 (GLOBE NEWSWIRE) — According to the report released by Allied Market Research, the Open banking market in Europe was $6.14 billion in revenue in 2020 and is expected to reach $48.30 billion by 2030, growing at a CAGR of 23.18% from 2021 to 2030. The report provides a detailed analysis of the changing market dynamics, major segments, value chain, major investment pockets, regional scenario and competitive landscape.
The increase in the use of the Internet to make payments caused by the introduction of new payment methods in European countries, the increased use of e-commerce, the improvement of Internet connectivity and the increase in l Adoption of big data analytics are key drivers of open banking in Europe. . However, the increase in data breaches and cyber attacks in the banking sector is hampering the growth of the market. On the contrary, improved decision-making for customers through open banking and technological advancements in the banking sector should provide potential opportunities for expansion of the sector.
Download sample report (Get detailed analysis in PDF – 150+ pages): https://www.alliedmarketresearch.com/request-sample/16388
COVID-19 scenario:
The Covid-19 pandemic has had a positive impact on the open banking market in Europe due to the increased adoption of online and digitized payment methods by consumers. Consumers have become familiar with new types of banking services and their benefits, which, in turn, has increased the growth of the market.
Initiatives taken by the governing bodies of European countries to curb the spread of the virus by putting in place several policies for the conduct of banking processes have also aided the growth of the market.
The report offers a detailed segmentation of the European Open Banking market on the basis of financial service, distribution channel, application and region.
Based on financial services, the banking and capital markets segment held the lion's share, grabbing almost half of the total market in 2020, and is expected to maintain its dominance through 2030. However, the value-added services segment is expected to show the Fastest CAGR 28.2% over the forecast period.
Interested in getting the data? Find out here: https://www.alliedmarketresearch.com/purchase-enquiry/16388
By distribution channel, the application market segment captured the largest market share of approximately two-fifths of the global market in 2020. On the other hand, the aggregator segment is expected to grow at the highest CAGR of 28, 2% until 2030.
By country, UK held the largest share, accounting for over a quarter of the global market in 2020 and is expected to lead the way throughout the forecast period. However, Italy is expected to grow at the fastest CAGR of 29.7% through 2030.
Get a detailed analysis of the impact of COVID-19 on the European open banking market @ https://www.alliedmarketresearch.com/request-for-customization/16388?reqfor=covid
Key European open banking market players analyzed in the research include Banco Bilbao Vizcaya Argentaria, SA, Deposit Solutions, Finastra, Klarna Inc., Nordigen Solutions, Plaid Inc., Revolut Ltd., Tink (Visa Inc.), TrueLayer, Yapily Ltd.
Access AVENUE – A Subscription Library (Premium On-Demand, Subscription Pricing Model)@ https://www.alliedmarketresearch.com/library-access
Avenue is a user-based library of global market reporting database, provides comprehensive reports regarding the world's largest emerging markets. It further provides electronic access to all available industry reports at a glance. By offering basic business information on various industries, economies, and end users worldwide, Avenue ensures that registered members get a simple, one-stop gateway to their all-inclusive needs.
Avenue Library Subscription | Request a 14-day free trial before purchasing:
https://www.alliedmarketresearch.com/avenue/trial/starter
About Us:
Allied Market Research (AMR) is a full-service market research and business consulting division of Allied Analytics LLP based in Portland, Oregon. Allied Market Research provides global corporations as well as small and medium enterprises with unrivaled quality of "market research reports" and "Business Intelligence solutions". AMR has a focused vision to provide business insights and advice to help its clients make strategic business decisions and achieve sustainable growth in their respective market area.
Pawan Kumar, CEO of Allied Market Research, leads the organization in delivering high quality data and insights. We maintain professional relationships with various companies which helps us to extract market data which helps us to generate accurate research data tables and confirm the utmost accuracy of our market predictions. All data presented in the reports we publish are drawn from primary interviews with senior managers of large companies in the relevant field. Our secondary data sourcing methodology includes extensive online and offline research and discussions with knowledgeable industry professionals and analysts.